Go abroad with the right insurance
It is very important to have a suitable cancellation- and travel / volunteer insurance when you go abroad. Many travel insurances do not cover (voluntary) work, internships or have a limited validity. Our insurance partner is specialised in insuring volunteers, interns and travellers worldwide.
International Travel Insurance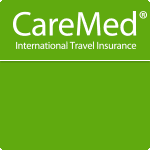 Make sure you're covered for medical expenses and emergency repatriation arising from accident or acute illness whilst travelling abroad. Usually, domestic coverage is not sufficient. Ensuring you have appropriate travel insurance could avoid any nasty costs during your stay abroad.
We've teamed up with top-notch experts who can offer you flexible, unlimited International Travel Insurance at affordable prices. Policies can easily be bought online with only 4 steps. You'll receive your insurance confirmation immediately by email. What's more, their service is adapted to the needs of international students and internship participants through a multi-lingual website, insurance documents and a 24-hour helpline.
The international travel insurance is available to all nationalities. This insurance is suitable for:
Backpackers and travellers
International volunteers and work and travel participants
International students and interns
Au pairs
Features:
Apply online anywhere and at any time;
Maximum term of coverage: 13 months or 24 months depending on the suitable option;
Travel insurance has to be purchased prior to the date of departure abroad. Under certain conditions it can also be taken out if you are already abroad;
Covers medical costs abroad, additional coverage is optional;
Worldwide coverage, including the USA and Canada (optional);
No coverage in home country (coverage expires automatically when you return home);
For people aged 6 till 69;
No coverage for adrenaline sports.